I was looking through my products a few weeks ago and found a handful of testers for the Charlotte Tilbury magic cream and wonderglow. I love Charlotte Tilbury products and as they are a bit out of my price range I thought it would be great to give these a try before asking for them for Christmas along with the Glastonbury lipstick I want 😍
I have been testing the creams for the last 2 weeks as that is how long the sachets have lasted me. I must admit it's probably not been the best 2 weeks considering the amount I have been eating and drinking due to the festive celebrations and also i have hormonal spots, however my feedback is still positive.

Magic cream  £70 for 50ml
Texture – Soft and silky.
Smell – I think this product smells amazing and lasts for hours, however I am aware that the SPF is very potent so many people may not like it.
Application – This cream apples so easily which means a little goes a long way, justifying the price slightly.
Review without makeup – Makes my skin look plump and feel very hydrated all day.
Review with makeup – I feel that this is actually a really good primer as it fills in my large pores and smooths out my skin making a flawless base for your makeup.
Packaging – Cute, stylish and rose gold…I mean everyone loves a bit of rose gold.
Will I be adding to my Christmas list – Yes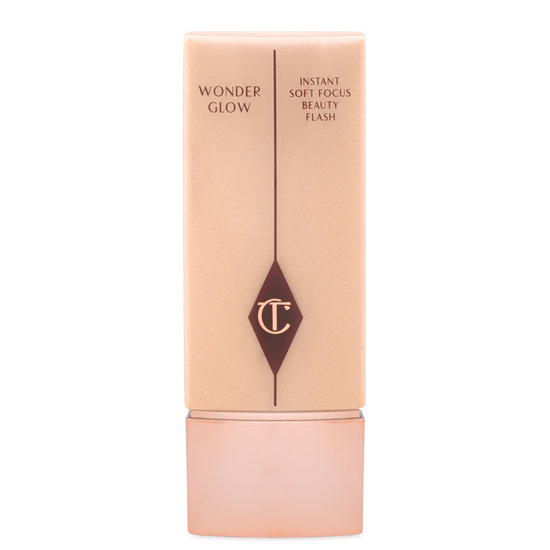 Wonderglow £38.50 for 40ml
Texture – Thin, smooth and luxurious
Smell – Floral
Application – again this goes on so easily, needing just a pea size of the product.
Review without makeup – It leaves a glittery glow to your skin, but not so much that you look shimmery. As I don't wear foundation on a day to day basis this really adds a nice glow to my face and leaves me looking much more awake and hydrated.
Review with makeup – I would say this is more of a highlighter than a primer. I wouldn't recommend it under foundation as it made my skin look quite shiny and didn't seem to last any longer than it does without a primer. I personally prefer a more of a matte primer.
Packaging – I love the packaging of all the Charlotte Tilbury products as they are so luxurious, classy and beautiful and this one is no exception.
Will I be adding to my Christmas list – yes but not as a primer more of a BB cream.
I hope you all get what you wish for while opening your presents on Christmas Day!
Much loveage Loz x